3 November, 2018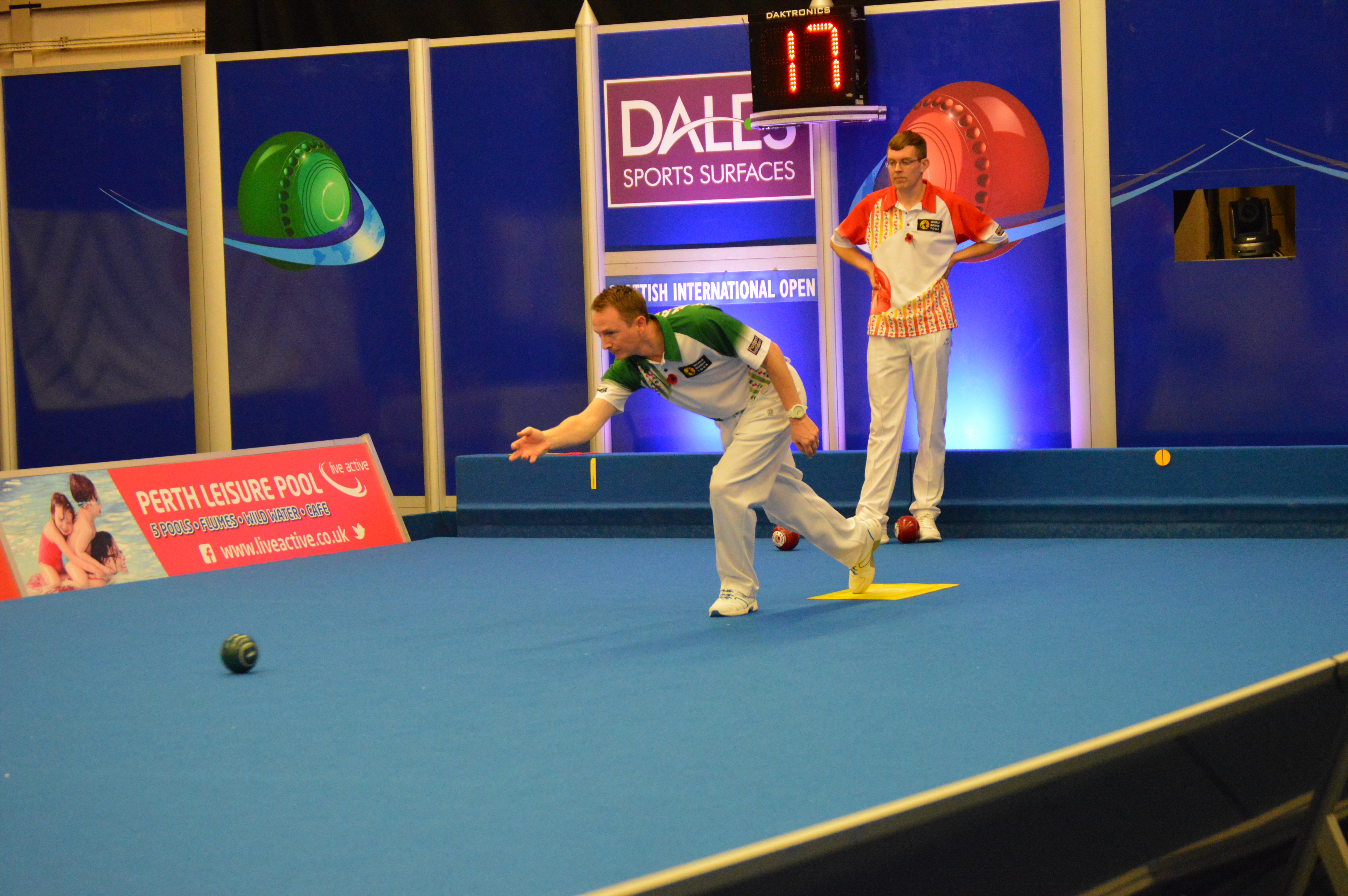 Second match of the morning was between reigning World Indoor Singles Champion, Mark Dawe's from Blackpool facing off young pretender, James Rippey from Essex here at the Dewras Centre in the Scottish International Open. Rippey had qualified through the PBA qualifiers in Lincoln and this was a match fancied tough first round match for both of them. Dawes was first on the scorecard but it was a bowl for bowl opening. Dawes just had the edge as he took the first 4 ends going 6-0 in front. Rippey began to edge slightly and with a great crowd of supporters they were rewarded as Rippey took the next two ends with a count of 4. It was Dawes that sealed the first set though taking a treble on end 8 and then sealed Rippey's first set fate with a double on end 9. First set to Dawes.
Second set and it was a determined Rippey that held off an equally determined Dawes and the audience were treated to high quality bowls and precision shots from both players. 1 each going into end 3 it was Rippey that edged the jack to take a treble off Dawes. A single was whipped away from Rippey on the next end but it was Rippey playing great bowls that defied Dawes to take two singles to go into a 6-2 lead on end 6. Dawes looked to be holding him off in end 7 and managed to get a single but it was Rippey that sealed the second set by taking a double count in end 8.
Into the tie break and it seemed to be anyone's as both players played nip and tuck but it was Rippey that took the first end. Second end and Dawes layed his opening bowl just behind the jack, Rippey went past, Dawes lay another making it difficult for Rippey. Rippey again just went off and it looked as if Dawes was going to take the second set but then Rippey drew an inch perfect bowl to steal the shot and nothing Dawes could do was enough and Rippey it is that goes through to the second round to face Nick Brett.