20 January, 2020
The main match of the day here at Potters Resort in the 'Just' 2020 World Indoor Championships featured four of the Worlds best players up against each other. Scotland's pairing of Alex Marshall MBE & Paul Foster MBE, defending Champions, up against England's great pairing of Greg Harlow and Nick Brett. The International Arena at Potters Resort was jam packed and BBC TV camera's all ready for an afternoon of quality bowls.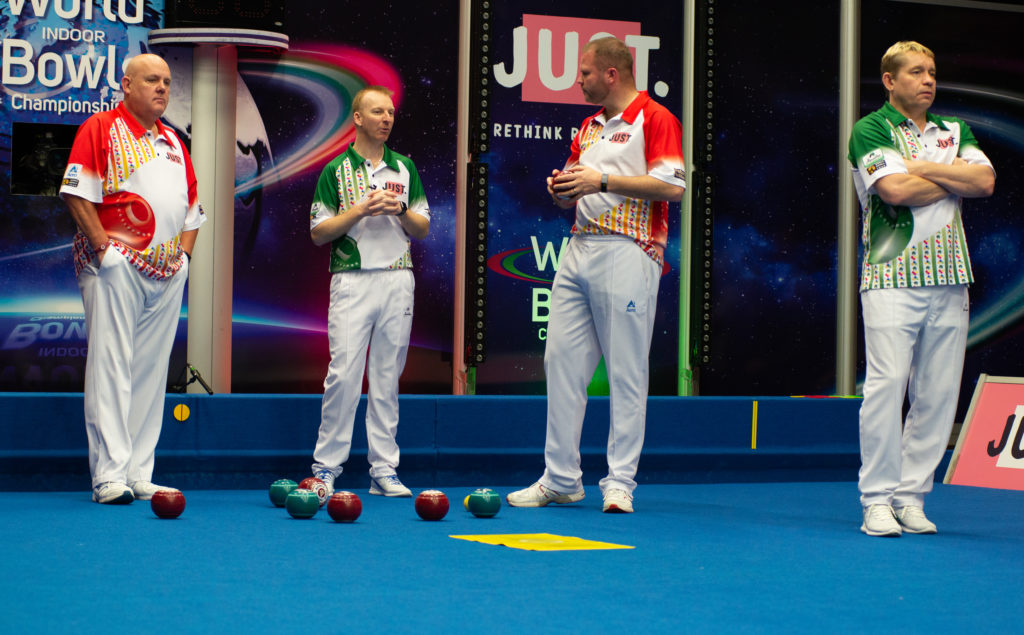 And what an afternoon they received from these four players, it was literally a bowls fest on the most incredible bowls seen in many a year. Bowl for bowl, shot for shot, millimetre perfect draws and superbly delivered drives and timing shots - the match had it all.
The score card just does do justice to the standard and class of bowls that were delivered out there on the portable rink - each player at times delivering outstanding shots and all four players received an amazing standing ovation from the audience at the completion of the match.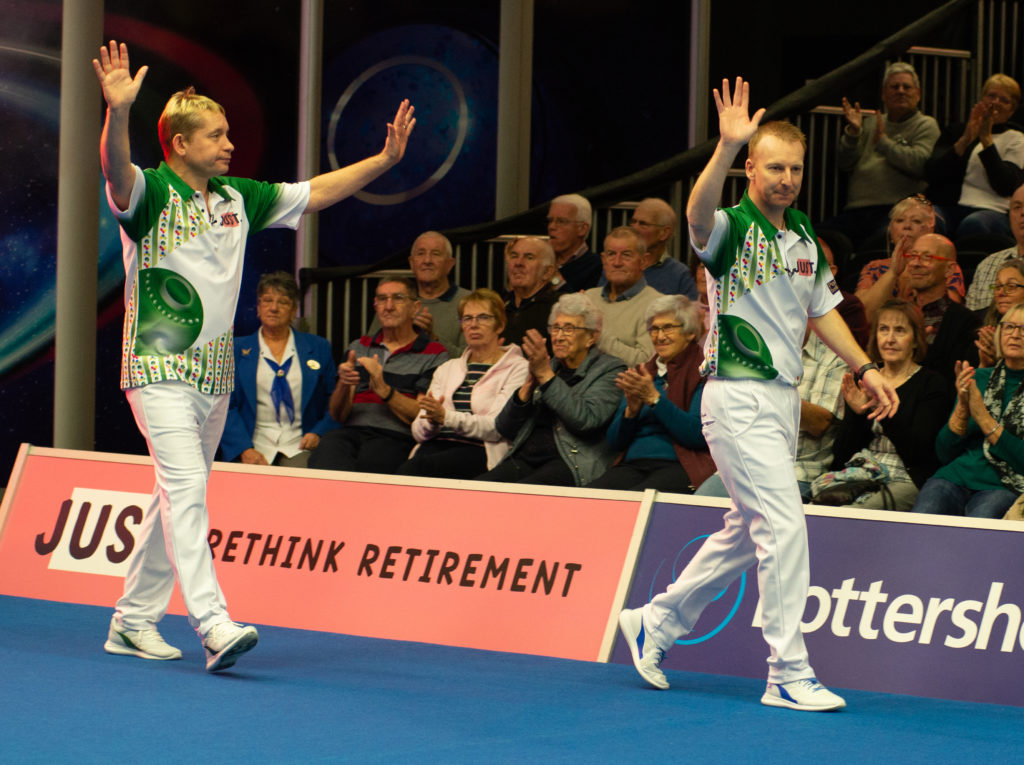 In the first set it was Foster & Marshall that took the first end with a shot for three, then it was Harlow & Brett that wrested away the next four ends to go 3,5 up. Foster & Marshall took end six with a superb bowl but it was Harlow and a superbly playing Brett that took the next two ends to go 4,10 up. In the final end, despite everything Marshall tried they took a double and the first set went to Harlow and Brett.
Second set was again full of incredible bowls and by end five it was 3 all. By end eight it was 6 all. It was Marshall with solid bowls that set aside it all and Foster & Marshall took a double to take the second 8,6. Tie Break time.
Again, the standard just did not slip and it was Harlow and Brett that took the first end, then into the second end and it was Harlow and Brett holding shot and match - Marshall was having none of it and with his last bowl he had the narrowest of gaps to draw the most difficult of shots, he played and as it went down the rink Foster could see that it was on track and you could hear him on the sea front as he called Marshall's bowl in - it was millimetre perfect and second end to Foster and Marshall. Last end of the tie break and this time it was Brett that drew an outstanding bowl, Marshall just could not quite get back to it and the 'Just' 2020 World Indoor Champions are now England's Greg Harlow and Nick Brett.