14 January, 2018
The last quarter final in the 'Just' 2018 World Indoor Pairs Championships being played at Potters Resort here in Hopton on Sea saw England's pairing of Greg Harlow and Nick Brett up against the Scottish duo of Stewart Anderson and Darren Burnett this afternoon on the blue portable rink in the International Arena. What a match we were given - draw bowls, weighted timers, outright drives and some incredible conversion shots. It had the almost capacity crowd on the edge of their seats many a time.
All four players were superb and Harlow and Anderson led with great accuracy and the skips, Brett and Burnett, had a great tussle throughout the whole match. Set one and no-one got in front, in fact at the 6th end it was only 3 shots apiece and it was Burnett that played a brilliant end and Anderson and Burnett took the first set with a triple on the last end 3-6.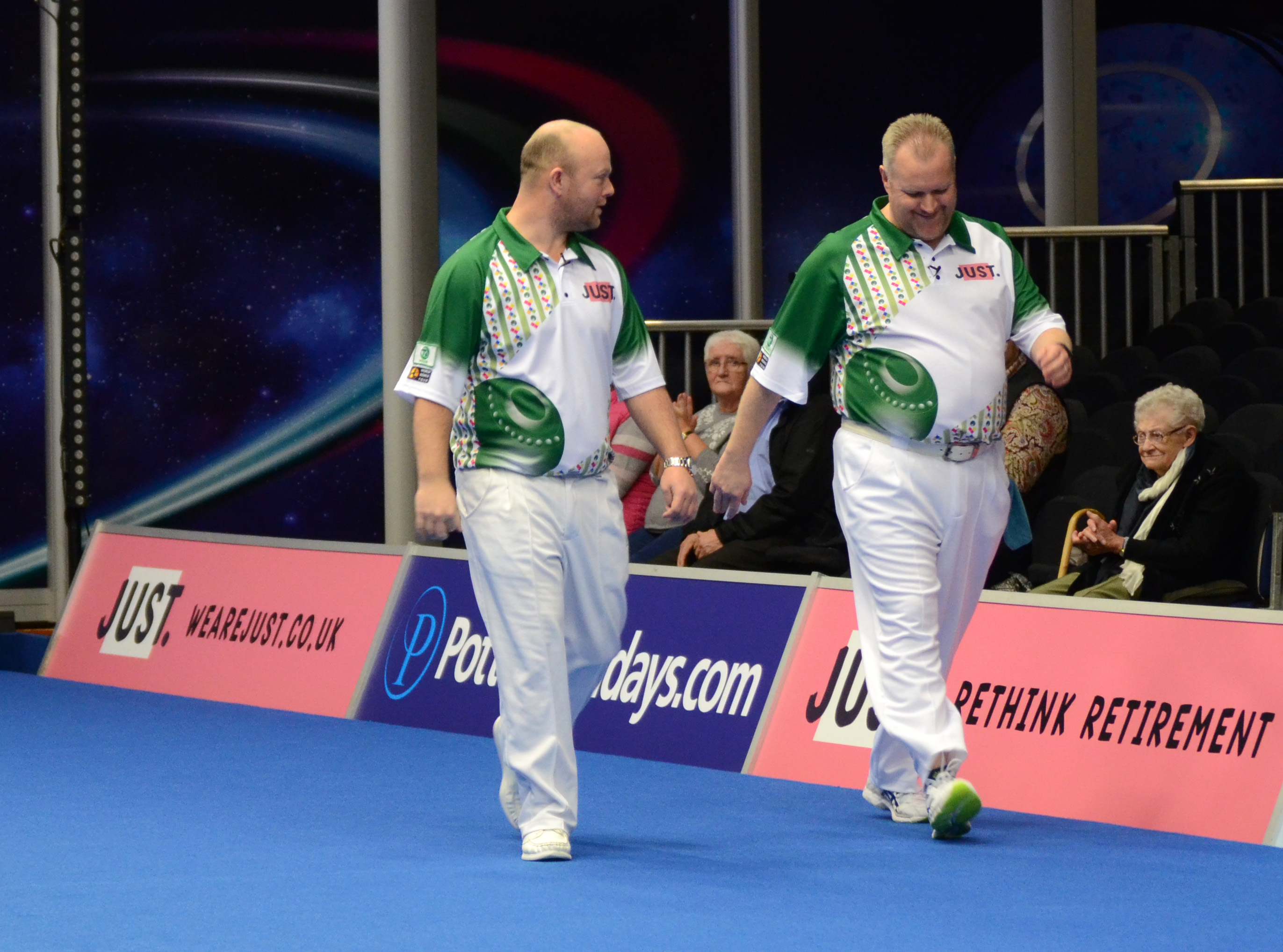 The second set started with Harlow and Brett laying down the challenge taking a treble in the first end. Anderson and Burnett responded in kind taking three shots on the next two ends. End four and the Scottish duo were sitting with a count 3, Brett played a fantastic last bowl and a superb and accurate conversion and took a count of five from the Scottish duo. Anderson and Burnett managed to grab a single on the 5th end but again Harlow and Brett denied them as they took both the next two ends to go 11-4 up and force a tie break. By now Brett was simply on fire and he and Harlow took the first two ends of the tie break and match. They go forward to semi final 2 on Monday 15th in the afternoon.