21 January, 2019
It was the Final of the World Indoor Pairs in the afternoon in front of a capacity crowd in the International Arena here at Potters Resort. Stepping out onto the famous blue portable came the pairs of Paul Foster MBE and Alex Marshall MBE to face against the great English pair of local heroes Nick Brett and Greg Harlow. Both pairs had plenty of experience of this before having both been prior pairs Champions.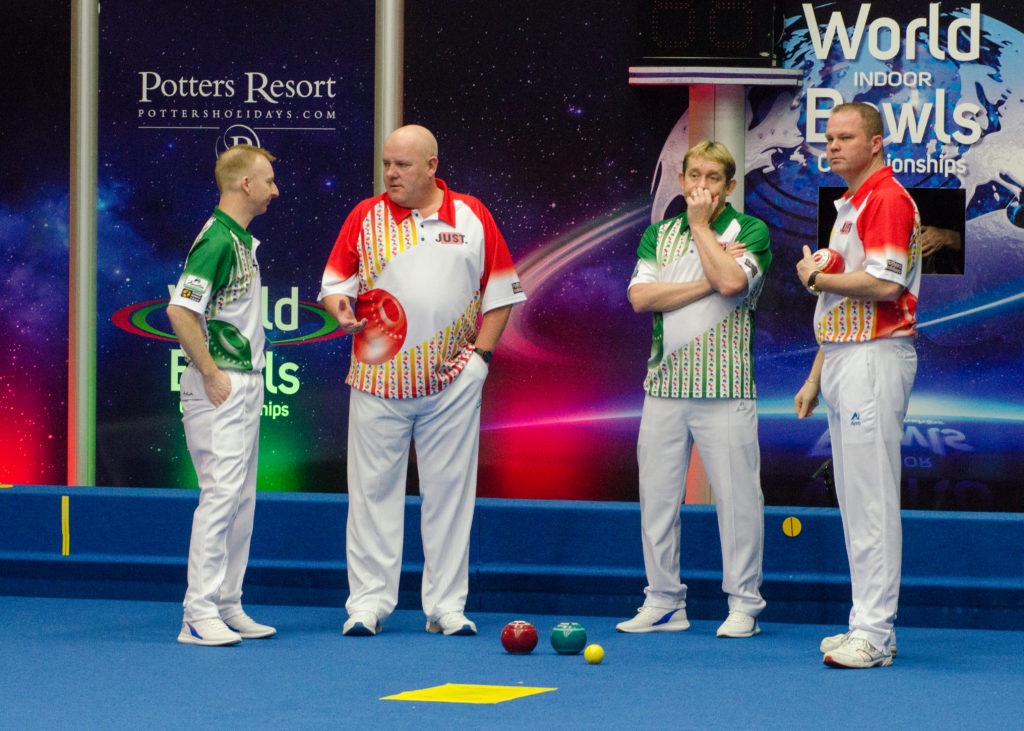 It was a great match with edge of the seat bowls, draw shots of millimetre precision, timing shots with great accuracy and full bloodied drives, hits and misses that had the audience gasping. Starting off the first set it was Foster/Marshall that took the lead going 7,1 up in the first five ends. Then it was Harlow/Brett that turned up the wick to take the next three ends with five shots and after an hour and a quarter we were in the final end with Harlow/Brett trailing by one shot. Blow for blow it went with a final outcome of one last shot to Marshall for the set 8,6.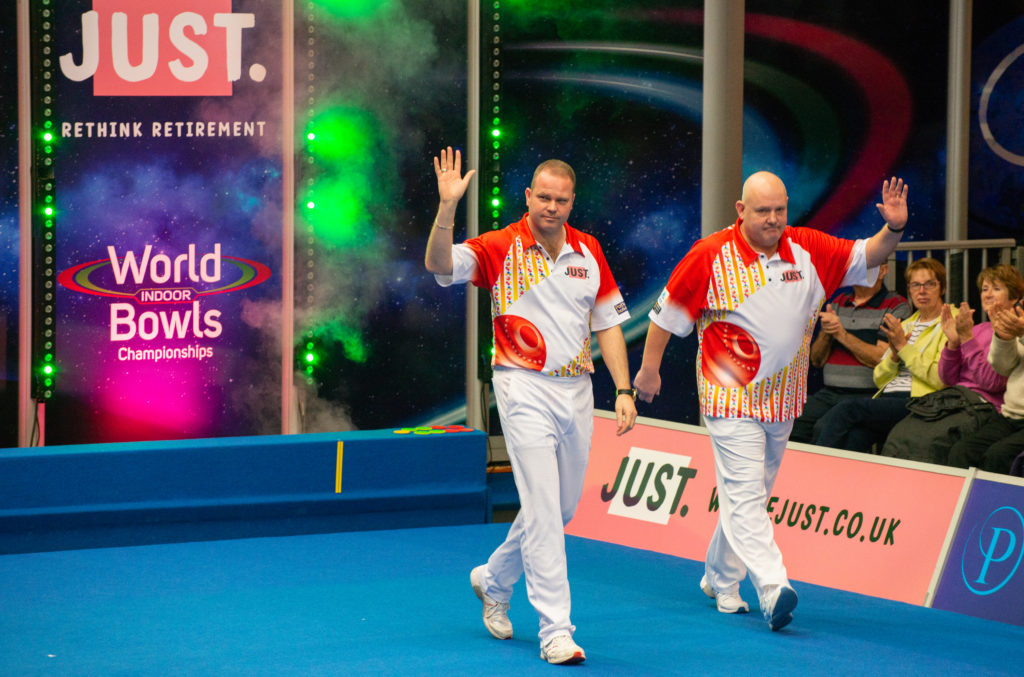 Into the second set with Harlow/Brett knowing that they had to win this to force a much needed tie break but it was Foster/Marshall that got in first taking the score to 8,3 by the close of the third end. It was then that the Harlow & Brett combination turned on the fire and Foster & Marshall faced a barrage of quality bowls, Brett producing some outstanding bowls as skip and producing a scoreline of 8,13 up by the close of the seventh end. Into the eight end and it went horribly wrong as Foster & Marshall produced a great end to take a count of three, 11,13. Final end and again it was Foster & Marshall that forced the pace and it was 2 shots against Harlow & Brett with Brett having last bowl – he knew he had to get this for the tie break – he and Harlow agreed on a drive, Brett went and immediately realised he had gone just that fraction too wide, set at 13,13 and it was Paul Foster MBE & Alex Marshall MBE that pick up the World Indoor Pairs Trophy for a fourth time.