8 November, 2019
It was Scotland's Paul Foster MBE, World No 3, going up against England's Greg Harlow, World No 2 for the last remaining place in tonights final of the Scottish International Open here at the Dewars Centre in Perth.
Into the first set and it was a battle of the big guns, neither player really dominating but they both had to play outstanding bowls and shots to try to dislodge the other. By end six it was Harlow that was ahead by a single shot at 3,4. Foster pulled of a wicked double in end seven to go ahead but Harlow played the ace in end 8 to draw the match level at five all. When the dust had settled in end nine it was Foster that had claim to the shot and set 6,5.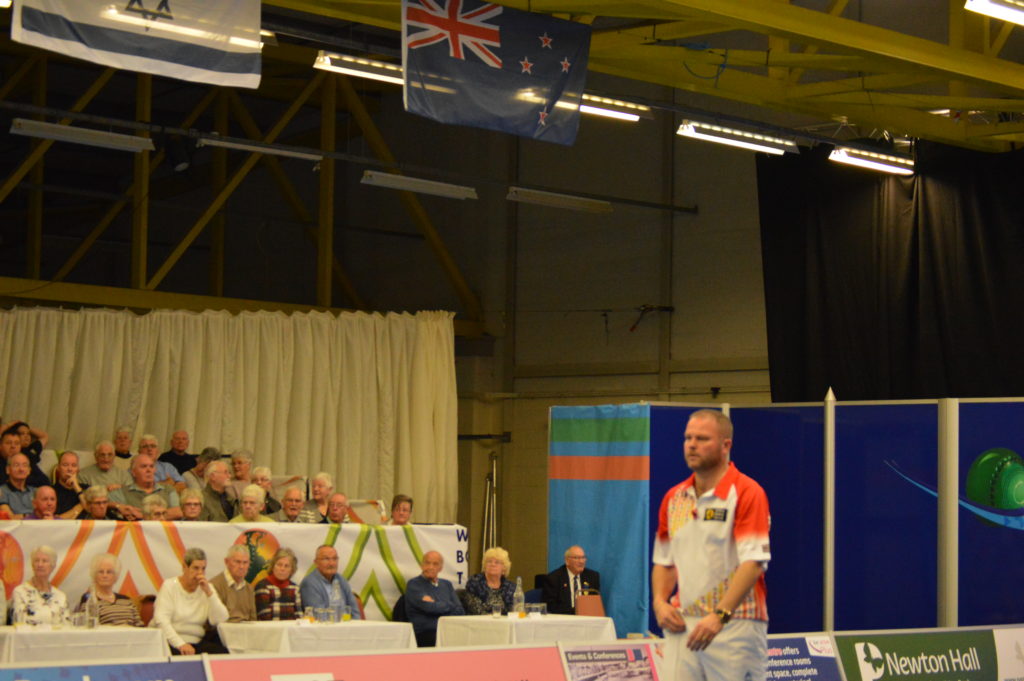 Set two and this time it was Harlow that had come out of the break all guns blazing as he denied Foster the shot end after end and went into a 0,5 lead by end four. Foster was just not quite hitting the mark and though he managed a last gasp single in end six Harlow responded immediately with a single in end seven - 1,8 to Harlow. Foster dug in really deep and took a treble in end 8 to reduce the gap which left him looking for a four in end nine to level the set and avoid the tie break. He lay two shots, Harlow played a timer and just missed, Foster drew another and now holds 3, Harow goes again and is just outside the head, Foster goes for another draw to get his four but just drops outside the count and it is tie break time 7,8.
End one of the tie break went to Foster, end two went to Harlow after he played an oustanding toucher which Foster just could not budge and it went down to the wire on end three of the tie break. Foster drew a perfect bowl and nothing Harlow tried beat it so it was Foster that goes through to the final.