21 January, 2019
In the afternoon first round singles match it was the Defending Champion, Mark Dawes from Blackpool against Ireland's qualifier, Graham McKee.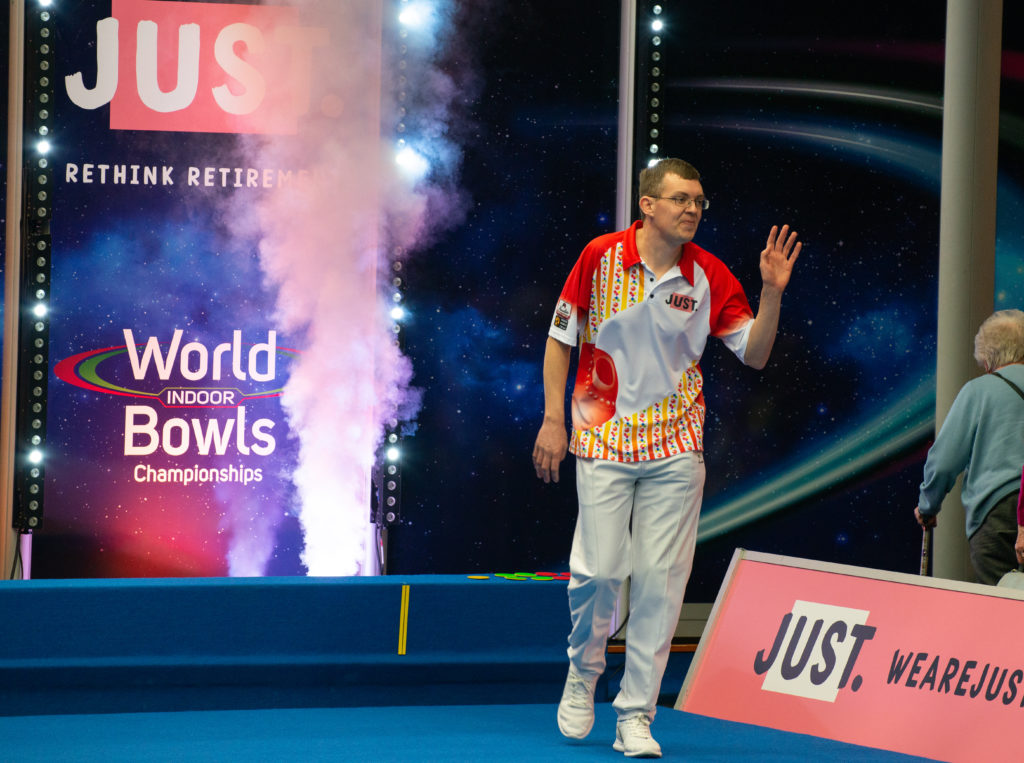 The first set was a low scoring match with both players playing nip and tuck with each other with neither player really getting the upper hand. By the close of end five Dawes was one shot behind at 2,3. It was Dawes though that took ends six and seven with a double and a single and then promptly dropped an awful three in end eight. He was set down in end nine but played a great bowl and finished off with a single to draw the first set 6,6.
Second set and it was the defending champion, Dawes, that got off to a better start as he went 5,1 up by the close of the fourth end. Mckee took a single in end five but again Dawes made good on ends six and seven with two singles to go 7,3 up. End nine and it did look as if McKee might just get a full house of four as he slid three great bowls round the jack but then Dawes struck at the head, split the bowls and left McKee with no shot. Set and match to the defending champion 6,6 – 8,3.