24 January, 2019
Next up on the portable rink in a second round singles were 6 x World Indoor Champion, Alex Marshall MBE, against Nick Brett, who has also held a prior win in the singles, two great top players all set to battle it out for a place in the quarter finals in the 'Just' 2019 World Indoor Open Singles Championship.
It was the first set and it looked as if Marshall was struggling a little to get his weight on the rink and Brett was on form from the word go. Even when Marshall got near the jack it was Brett that just seemed to float one in. No matter what Marshall did, Brett covered it. The first set just went all the way to Brett 12,0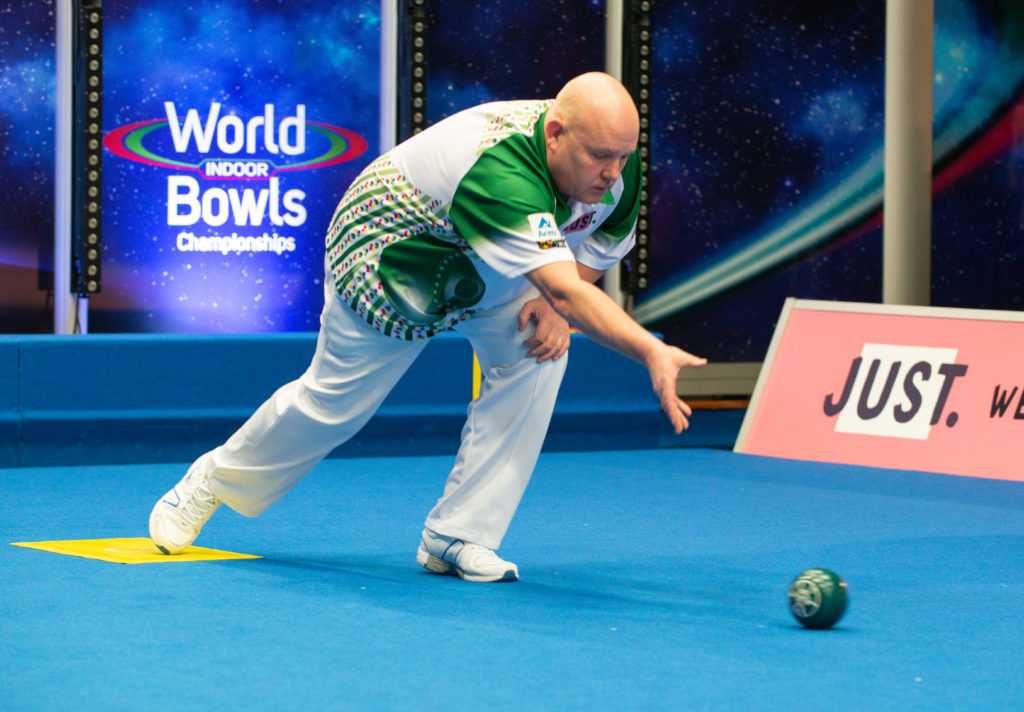 Second set and Marshall found some of his form he is well known for and the tables were somewhat reversed. It was 4,2 to Brett in the third end and suddenly Marshall pounced with full steam as he took the remaining five ends to take the second set 4,9. Tie break and it was Marshall that took the first end with great bowls, second end it was Brett and in the third end it was a fabulous bowl from Brett that sealed this and set and match to Brett as he goes through to the quarter finals.