22 January, 2019
It was Scotland's Stewart Anderson, former World Open Singles Champion up against England's Jamie Chestney who was last years Mixed Pairs and Pairs Champion in the first of the second round matches. Anderson is World Ranked at No. 8 and Chestney World Ranking is No. 7 so not a lot between them in this respect.
The first set started with Anderson whipping away the first three ends to go 5,0 in front with Chestney taking a massive three count in end four. The next two ends were tight from both players but it was Anderson that came away with two singles to go 7,3 in front. Chesteny managed to stem the tide taking a double away on end seven, he held a good count in end eight but it was Anderson with a wonder bowl that took away a single to go three shots ahead going into the final end. It was then that the wheels came right of for Chestney as he dropped a full count of four on the final end. Set to Anderson 12,5 though the scoreline does not really reflect the actual game play from the two players.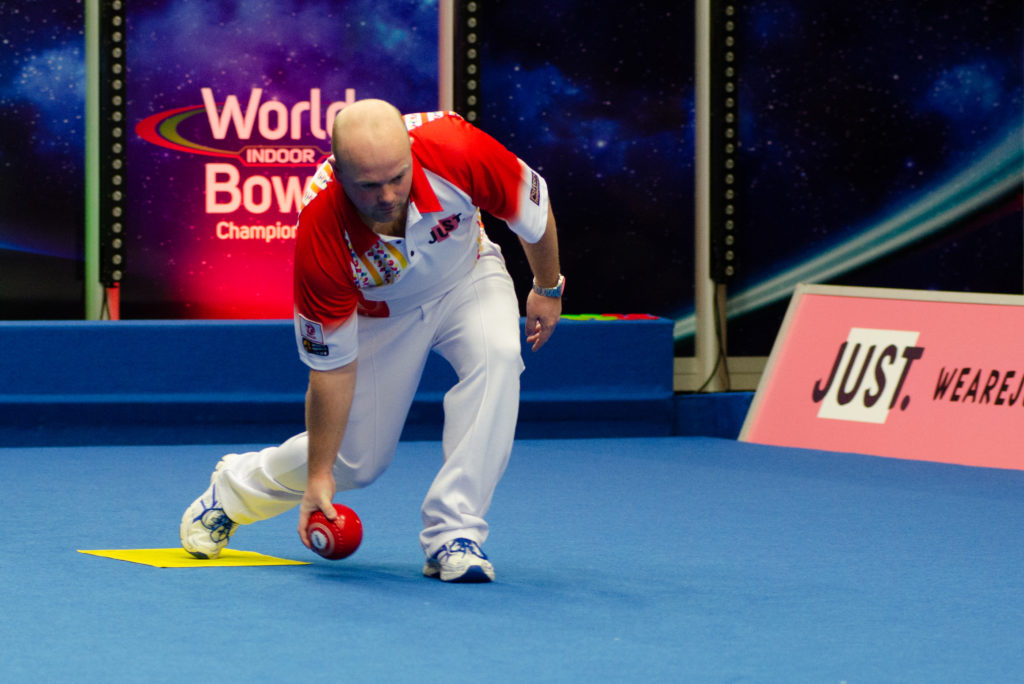 Set two was a really tight affair with neither player streaking away and by end four there was only one shot difference between them with Chestney being 3,4 up. By end seven Chestney was 4,6 up but yet again in end eight it was Anderson that took a single count. End nine and Chestney needed to win this to force the tie break but again it was Anderson that counted shot, Chestney drove with his last shot and it was Anderson that counted a single to level the set 6,6. And take the match.